WJWC condemns killing scores of civilians by Arab Coalition in al-Hodeidah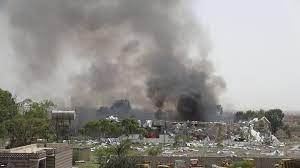 Women Journalists Without Chains (WJWC) condemns the crime of bombing the populated neighborhood of al-Honood in al-Hodeidah and killing scores of innocent civilians.
WJWC considers the bombing of al-Honood neighborhood and killing of civilians a crime against humanity.
It demands to form an international fact-finding commission to investigate human rights violations, stressing the importance of holding the perpetrators accountable.
WJWC also calls the conflicting parties to respect humanitarian laws and spare innocent civilians from the scourge of war and conflicts.