WJWC condemns abduction of journalist al-Jubaihi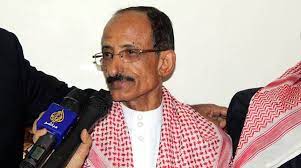 Women Journalists Without Chains (WJWC) condemns the abduction of the journalist and writer Yahya Abdul-Raqeeb al-Jubaihi by militias of the Houthis and ousted President Ali Abdullah Saleh in Sana'a City.
Militias of the Houthis and Saleh on Tuesday stormed into the house of al-Jubaihi, and confiscated his documents and equipment.
While WJWC demands to immediately release al-Jubaihi and all detained journalists held in Houthi jails, it holds them fully responsible for the safety of the journalists.
WJWC calls all international organizations to denounce continuing violations made against journalists and media practitioners.

Issued by:
Women Journalists Without Chains (WJWC)