WJWC Condemns Attack on Al-Samadi and Holds Houthi Militia Fully Responsible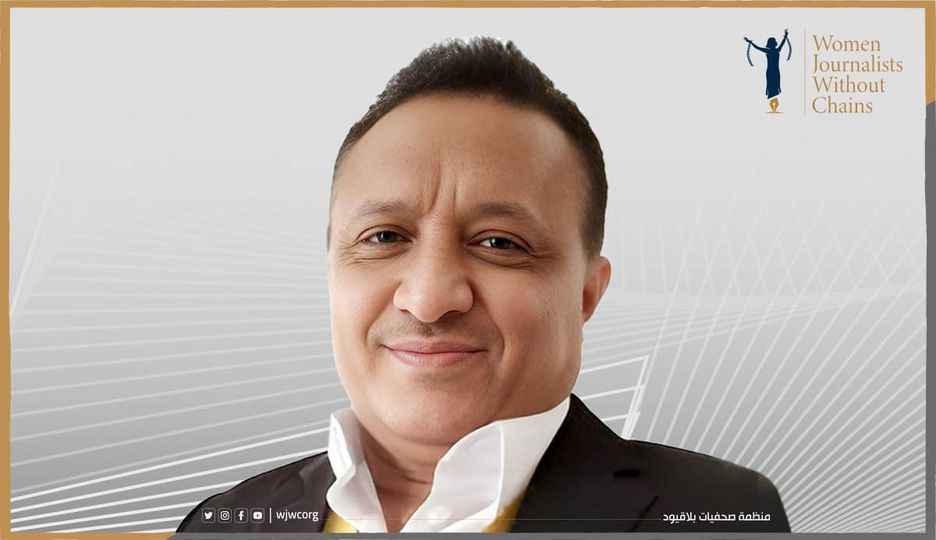 With profound sorrow, the organization "Women Journalists Without Chains" has closely monitored the heinous assault on journalist Mujali Al-Samadi, director and proprietor of "Voice of Yemen Radio," as a group of five individuals intercepted him during his return to his residence in the  Al-Safia neighborhood of Sana'a on Thursday, August 24th, 2023, in the evening.
The assault caused significant physical injuries and harm to him, coupled with explicit threats of subsequent attacks, contingent upon his cessation of writing about the pressing matter of employee salary payments and refraining from expressing critical viewpoints through social media platforms concerning the conduct and treatment of the Houthi militia towards citizens.
Unreservedly, Women Journalists Without Chains firmly condemns and denounces the inhumane assault against journalist Al-Samadi, highlighting how this incident signifies the alarming level of excessive and systematic aggression the Houthi militia has reached towards journalists and press freedoms, while standing in solidarity with him and holding the Houthi militia entirely accountable for the physical assaults he endured.
In the given context, the assault on journalist Al-Samadi stands as a deeply troubling exemplification of the continued and systematic aggression demonstrated by the Houthi militia towards the media. It serves as a stark reminder of the wider pattern of suppression witnessed, which encompasses the arbitrary closure and looting of six local radio stations in January of the preceding year (2022), purportedly justified by a lack of proper licensing.
Despite the persistent efforts made by Al-Samadi's radio station to obtain a judicial ruling that would facilitate its resumption of operations and the recovery of confiscated equipment, the Ministry of Information, under the control of the Houthi militia, callously disregarded the court's decision, resulting in the forced closure of the station and the stifling of its voice.
Throughout its illicit tenure of power in Sana'a, the Houthi militia has persistently engaged in an alarming pattern of aggression towards the press and media. This aggressive conduct has manifested through a range of violations and arbitrary, unlawful actions, including the forcible closure of government, partisan, and civil media outlets under their control, accompanied by the confiscation and plundering of their valuable assets.
Considering the aforementioned circumstances, the organization earnestly appeals to the international community, with the United Nations and the International Federation of Journalists at the helm, to denounce this egregious incident, demonstrate unwavering support for journalist Al-Samadi, and exert pressure on all warring factions in Yemen to cease their assault on journalists and the fundamental freedoms of the press.
Issued by:
Women Journalists Without Chains
August 26, 2023