Jordan: Press Endures Suppression and Legal Proceedings.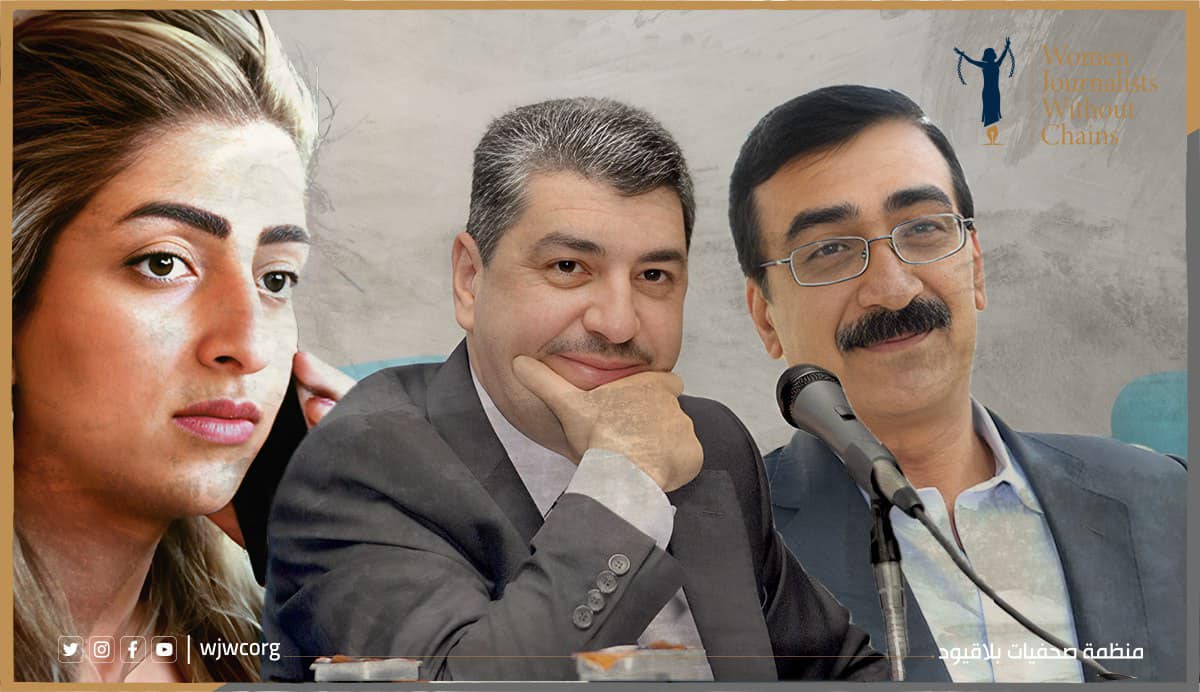 Jordanian journalism is currently enduring a distressing ordeal characterized by mistreatment and obstacles. A striking example of this occurred on August 9, 2023, when the Court of First Instance, acting in an appellate capacity, authorized the imprisonment of Ahmed Hassan Al-Zoubi, a prominent journalist, for a duration of one year.

In the aftermath of an appeal by the Public Prosecution, the ruling of the Amman Court of First Instance, which initially imposed a one-month prison sentence on "Al-Zoubi," has been overturned due to a scathing Facebook post where Al-Zoubi expressed his discontent with the Jordanian authorities' mishandling of the freight drivers' strike in December, with the authorities perceiving the post as a deliberate effort to stoke sectarian and racial tensions, incite conflict, and sow division among various factions within the nation.
According to the organization "Women Journalists Without Chains",the verdict against journalist Ahmed Al-Zoubi is arbitrary and unfair, reflecting the escalating campaign by the authorities against freedom of the press and publishing, with no indication of its cessation anytime soon.

On Tuesday, August 8, journalist Heba Abu Taha was arrested by the Jordanian security services after a court ruling sentenced her to three months of imprisonment on charges of "defaming an official body," stemming from a social media post where she criticized normalization, but she was subsequently released on bail within hours.

Journalist Khaled Al-Majali was arrested on July 27th after an appellate court sentenced him to three months in prison and imposed a fine on charges of "defaming an official body." Despite being acquitted by a lower court four months prior, the prosecution's unnoticed appeal led to his surprise at the verdict, and on Tuesday, the Amman Magistrate Court rejected the request to replace his prison sentence with bail, disregarding the medical reports presented by his defense team.
Outspokenly, Tawakkol Karman, the head of the "Women Journalists Without Chains" organization and Nobel Peace Prize laureate, denounced the imprisonment of male and female journalists in Jordan, emphasizing her steadfast solidarity with "Al-Zoubi," "Abu Taha," and "Al-Majali."

Karman expressed grave concern over the actions of the Jordanian authorities, characterizing their approach as a dangerous threat to the limited freedom of the press in the country. She emphasized that this approach effectively narrows down freedom of speech to aligning with and supporting the authorities and their policies, thereby undermining the fundamental principles of open expression and critical journalism.

The imprisonment sentences imposed on male and female journalists flagrantly disregard international laws and agreements concerning press freedom, while also contravening the Jordanian constitution, specifically Article (15) that explicitly guarantees freedom of opinion, expression, and publication, thereby constituting a violation of the constitutional rights embedded within the country.
By employing legislation with vague provisions, such as the Electronic Crimes Law, the Penal Code, and the Anti-Terrorism Law, the Jordanian authorities curtail press freedom, impede journalistic activities, and engage in arbitrary practices, including the implementation of "administrative detention," resulting in the unjust imprisonment of journalists.

Women Journalists Without Chains emphasizes that the Jordanian authorities' exploitation of the judicial system to suppress press freedom and impose sanctions on journalists, both male and female, is a profound affront to the hard-won achievements of the Jordanian people in terms of freedom of expression, opinion, and political engagement throughout the past decades.

Notably, Women Journalists Without Chains expressed concern over the Jordanian authorities' pursuit of journalists, raising alarming concerns at both local and international levels, particularly regarding the contentious new Electronic Crimes Law awaiting approval in the Senate after passing the House of Representatives.

The new comprehensive law on combating electronic crimes not only encompasses ambiguous provisions that afford authorities extensive powers to target journalists, critics, and online dissenters but also expands and intensifies punitive measures, imposing disproportionate and unjust prison sentences and financial penalties in a repressive fashion.

In light of Upper House's amendments, Women Journalists Without Chains asserted that upon examining the law, its primary objective appears to be the suppression of free expression for all Jordanians, particularly male and female journalists.
Therefore, the following demands are made by Women Journalists Without Chains:
• Immediate release of journalist Khaled Al-Majali, along with all imprisoned journalists, regardless of gender, who are detained solely for their journalistic work and expression of opinions, as journalism and freedom of expression should not be treated as criminal acts.

• Dropping of charges and convictions, which are believed to be politically motivated, against journalists Ahmed Al-Zoubi, Heba Abu Taha, and all other journalists facing legal consequences due to their professional activities and exercise of freedom of speech.
• Urging His Majesty King Abdullah, the King of Jordan, to exercise his constitutional powers by withdrawing the new Electronic Crimes Law and ceasing the use of laws that impede press freedom.
• Calling for solidarity and support from local and international civil society organizations to stand with journalists in their efforts to address instances of power abuse.
 
Issued by:
WOMEN JOURNALISTS WITHOUT CHAINS
August 13, 2023