WJWC condemns abduction and torture of a journalist's son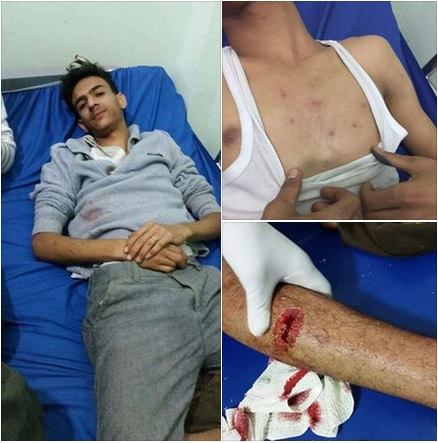 Women Journalists Without Chains strongly condemns abduction and physical and psychological torture suffered by the journalist Tariq Saad's son who was taken on the evening of Monday, October 10, from in front of his own home in Andalus district in Yemen's militia-held capital to an unknown destination.
The organization, while condemning and denouncing this crime, declares firm solidarity with the journalist Tariq, and holds the militia responsible for abduction and torture his son was subjected to.
Brutalities, intimidation and accusations of treason against journalists and their families are nothing but barbaric act and outrageous behavior pursued the militia of Houthis and ousted president Saleh.
WJWC calls upon all international and human rights organizations to denounce serious violations against journalists and bolster efforts to end violations and abuses.