Women Journalists Without Chains Demands Sherwani's Release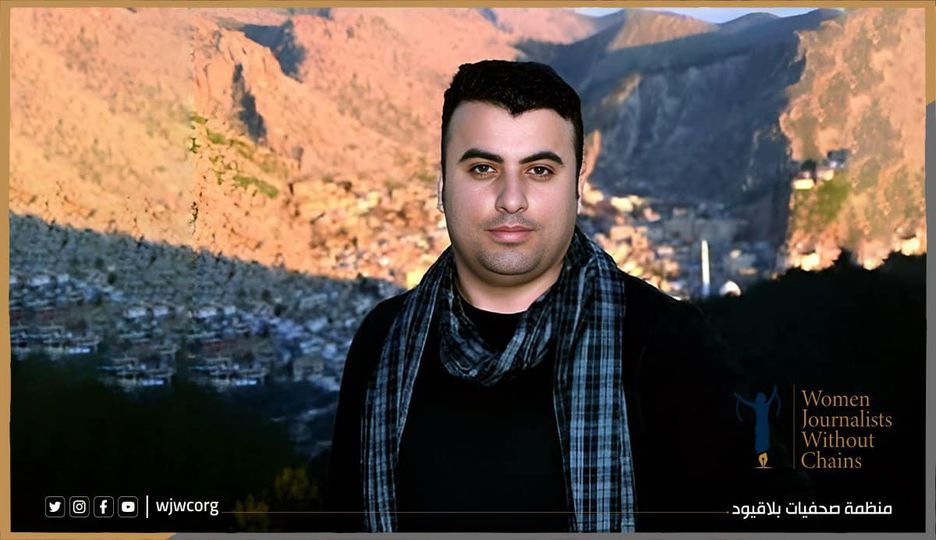 The authorities in Iraqi Kurdistan have a long-standing practice of utilizing the judiciary system to stifle critical voices, exemplified by the recent incarceration of journalist Sherwan Sherwani.
Journalist Sherwani has been given a four-year prison sentence by the Erbil Criminal Court on July 20, 2023, after being found guilty of forgery. The charges were filed against him by the Adult Reform Directorate, alleging that he had falsified documents in a previous case. Initially, Sherwani was set to be released on September 9, 2023, but his imprisonment was prolonged due to the new charges. Sherwani has remained in custody since his arrest on October 7, 2020.
The Women Journalists Without Chains organization sees Sherwani's conviction as evidence of the deterioration of press freedom in Iraqi Kurdistan. This development sends a troubling message to the world community about the country's existing realities and prospects for journalists. The organization is also concerned about the possibility of a regress in liberties as a result of an increase in legal measures against journalists, bloggers, and activists.
Despite facing intimidation and threats, journalist Sherwani continued to publish reports exposing corruption and criticizing human rights violations by the authorities in Kurdistan. However, he was arrested in October 2020 and accused, along with four others, of receiving foreign funding to destabilize the country and incite violence during protests. These accusations are commonly used to target journalists and activists by dictatorial regimes.
Sherwani, while held in solitary confinement for over 60 days, disclosed to his lawyer that he had been subjected to torture as a means of coercing a confession for the charges against him. In February 2021, the Erbil Criminal Court pronounced a six-year prison sentence for Sherwani, along with additional accusations of gathering and transmitting information to foreign entities in exchange for funds, as well as involvement in arming an unidentified armed group. Despite the efforts of Sherwani's legal team to appeal the verdict, subsequent court proceedings rejected their pleas for reconsideration.
The decision by Nechirvan Barzani, the President of the Kurdistan Region of Iraq, to initially reduce the sentence of journalist Sherwani, giving hope for his release in September, was met with surprise when a ruling on July 20 seemed to indicate a deliberate attempt by the authorities to prolong his imprisonment. Instead of curbing press freedom and targeting individuals in the journalism field, the authorities of the Kurdistan region should have addressed the grievances expressed during the protests and conducted thorough investigations into the corruption allegations brought forth by both male and female journalists in the region. 
We at Women Journalists Without Chains vehemently condemn the baseless accusations leveled against our colleagues and urge the authorities to dismiss all charges against them. Journalism should never be criminalized, and it is imperative that the authorities in Iraqi Kurdistan immediately release Sherwan Sherwani and all imprisoned journalists and media professionals in the country. Furthermore, we urge the authorities to cease imposing restrictions on their work, as it is crucial to uphold the fundamental principles of press freedom and safeguard the rights of journalists.
We implore the authorities in Kurdistan to safeguard the invaluable pillars of press freedom and freedom of expression within the region. In this spirit, we urge nations worldwide and civil society organizations to exert their influence and apply pressure on the Kurdish authorities to uphold and protect these fundamental rights. By doing so, the independent media can continue to fulfill its vital role in amplifying the voices, issues, and concerns of the people, ensuring an environment where truth and transparency thrive.
Issues by: 
Women Journalists Without Chains 
July 26, 2023