Critical Illness of Imprisoned Iranian Journalist Met with Deliberate Indifference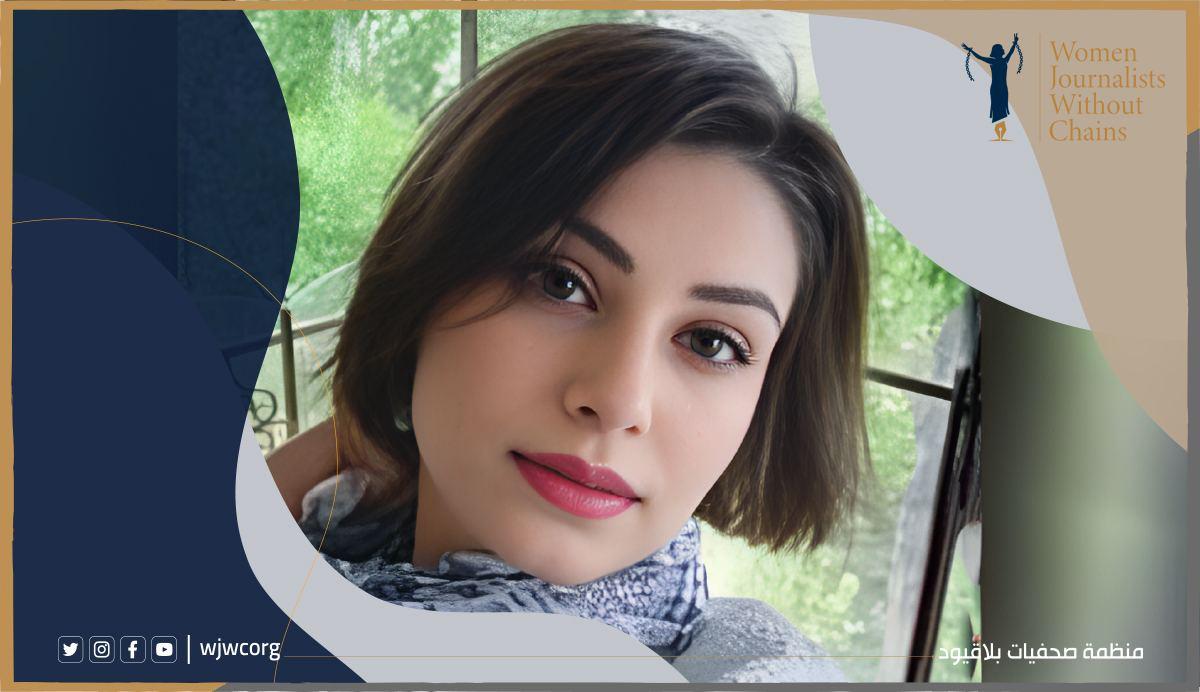 The organization Women Journalists Without Chains (WJWC) is demanding the release of journalist Vida Rabbani who was recently detained by the Iranian government. Rabbani's health has reportedly worsened, resulting in her hospitalization on June 10th. WJWC's demands for Rabbani's freedom come as part of the organization's ongoing efforts to push back against Tehran's targeting of journalists who document demonstrations and expose corruption.
Furthermore, according to Rabbani's lawyer, she was granted a temporary 10-day medical leave but then sent back to Evin Prison, known for its harsh conditions. Rabbani had previously been transferred to a medical facility for care at the end of May but was subsequently returned to prison until her condition deteriorated again.
The government-owned news agency "Mizan" alleged that Veda Rabbani was experiencing a mental illness, based on information that infringed upon doctor-patient confidentiality. In response, Rabbani sent a written message from prison on May 25th, in which she stated that the neurological illnesses that people like her were suffering from were a direct result of the authorities' arrests and torture tactics.
Rabbani questioned whether the authorities were trying to portray her as "crazy" and drew attention to the treatment of female prisoners in Tehran's prisons, including a death resulting from torture and attempted suicides. In a written message from prison, she also revealed that she was held in detention center 209 for 40 days, but was only interrogated for a total of 3 hours. Rabbani further noted that it was only after she went on a hunger strike that she was transferred to the public ward.
Rabbani provided information about the dubious circumstances surrounding the death of Yelda Agha Fadli, a 19-year-old detainee who died just five days after being released from Qarchak prison in Varamin. Rabbani accused the authorities of causing Yelda's death and claimed that she would still be alive if she had not been arrested. She also criticized the authorities for their lack of regard for human life and recounted how other female prisoners were deeply affected by the news of Yelda's death and another prisoner's attempted suicide.
Rabbani's physical and mental health had been getting worse, but she was not given proper medical attention even though she had been suffering from severe headaches since March. The officials at Evin prison had refused to allow her to receive medical treatment. Additionally, Rabbani has asthma, but the prison management has been stopping her from getting her medication regularly.
In early June, Vida Rabbani's husband stated that his wife had undergone various medical tests, including an MRI scan, due to her illness. He expressed concern that any delay in her treatment could result in permanent blindness, and that obtaining permits for treating detainees takes a long time, thereby putting her life at risk.
According to Women Journalists Without Chains, Iran has the lowest ranking for respecting press freedom in the region. There has been an increase in unjustified targeting of independent journalists and women by the Iranian government since last year, and access to information has been limited.
By calling on the Iranian authorities to ensure the physical and health safety of journalist Vida Rabbani and to stop violations and torture in prisons, Women Journalists Without Chains has emphasized the urgent need for action. The organization has also demanded an end to the defamation of journalists, particularly female journalists who are being detained in prisons.
Urgently, Women Journalists Without Chains has demanded the Iranian regime to release Vida Rabbani and other journalists, as well as female journalists detained in prisons for practicing their work, without any delay or conditions. The organization has stressed that simply transferring Rabbani to the hospital is not sufficient and that she must be released immediately and unconditionally.
At the close of 2022, the journalist and human rights advocate, Vida Rabbani, was handed a sentence of seven years and three months in prison. The charges against her included "gathering and conspiring against national security" and "propaganda against the state." Rabbani had been taken into custody in September of the same year, during a period of widespread protests throughout Iran.
Issued by:
Women Journalists Without Chains (WJWC)
June 12, 2023