Algeria: Political Will to Silence Independent Media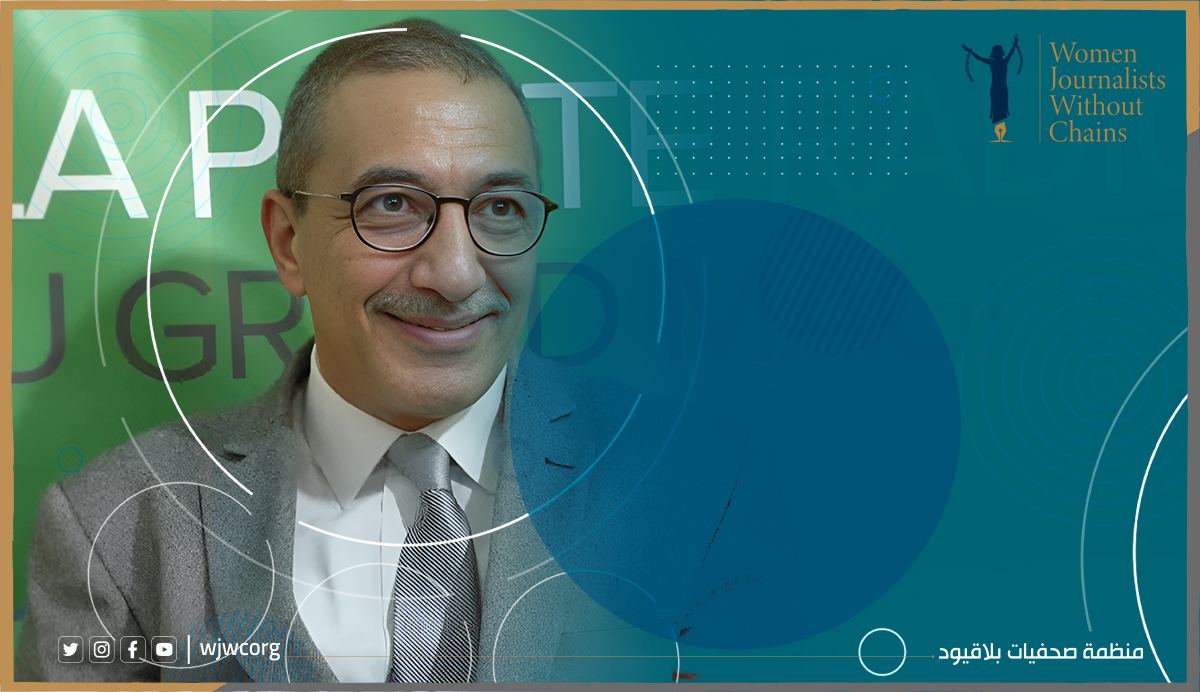 Algeria has shown a strong desire to silence the independent media, as evidenced by the recent ruling against journalist Ihsane El Kadi, who was given a seven-year prison sentence. This decision was based on his social media posts, which were deemed to be against the public interest, as well as allegations of receiving foreign funds. The press community was taken aback by this verdict.
On June 18, 2023, the Criminal Chamber of the Algiers Judicial Council administered a sentence of seven years' imprisonment to Ihsane El Kadi, a journalist who holds ownership of Interface Medias - the company behind Radio M and Maghreb Emergent. Notably, the punishment includes the enforcement of a five-year prison term.
The trial of Ihsane El Kadi was conducted in accordance with the provisions of Article 95 bis of the Algerian Penal Code. According to this article, individuals who receive funds, gifts, or other advantages from legal or natural persons, public or private institutions, or states, within or outside of Algeria, for the purpose of carrying out or inciting acts that could potentially threaten the security of the state, its institutional stability and normal functioning, national unity, territorial integrity, Algeria's fundamental interests, or public security and order, could face severe penalties. These could include imprisonment ranging from five to seven years, as well as a fine ranging from DA 500,000 to DA 700,000.
According to the lawyer Zubeida Asoul, who is representing Ihsane El Kadi in court, there is a lack of concrete evidence to support the claim that her client received funds from foreign entities or individuals. Asoul explained that the allegations of receiving foreign money are related to bank transfers made by El Kadi's daughter to the company that owns a share of Radio M and Maghreb Emergent.
The Women Journalists Without Chains (WJWC) released a statement denouncing the recent prison sentence given to journalist Ihsane El Kadi. In response, the organization has called for global human rights defenders, including individuals, organizations, and political parties, to stand in solidarity with El Kadi given the multiple official violations he has faced. These include the dissolution, confiscation, and closure of his media company and its affiliated outlets.
The organization "Women Journalists Without Chains" has spoken out against the harsh actions taken by the Algerian authorities towards journalism, which go against the Algerian constitution's guarantee of freedom of expression and opinion. The organization is urging for the revocation of the amendments introduced to the Algerian Penal Code in April 2020, which it views as a means for the authorities to clamp down on civil liberties.
Tawakkol Karman, the founder of the organization Women Journalists Without Chains and a Nobel Peace Prize winner, has shown support for journalist Ihsane El Kadi. Karman deemed the charges against him to be unfounded, peculiar, and containing many inconsistencies that demonstrate the lack of basic requirements for a fair trial.
Additionally, she suggested that the authorities are manipulating the judicial system to create absurd scenarios that threaten the freedom of the press. She stated that the Algerian authorities must put an end to their campaign of intimidation against journalists, both male and female, who are simply carrying out their journalistic duties.
During Christmas Eve in December 2022, Algerian authorities detained journalist El Kadi and ordered the closure of his media outlets. El Kadi has been the subject of several legal charges throughout the years due to articles published by his media group.
Reasons Behind Crackdown on Independent Media in Algeria
During the past couple of years, the freedom of Algeria has been restricted due to the suppression of independent media organizations, the shutdown of media outlets, and the detention of journalists, regardless of gender.
Algerian authorities have been using broad terrorism-related charges to prosecute journalists, activists, human rights defenders, and other critics, as well as to dissolve media and civil society organizations. According to Reporters Without Borders' 2020 World Press Freedom Index, Algeria ranks 136th out of 180 countries, indicating a significant threat to the freedom of the press in the country.
On February 7, 2023, a court in eastern Algeria's Boumerdes sentenced journalist Farid Harbi to three years in prison and a fine for allegedly spreading false news that could damage public order. Harbi, the founder of "Tout sur Boumerdes" media outlet, was charged with criticizing the authorities' management of development projects in the state of Boumerdes.
Algerian journalists and a cartoonist have recently faced prison sentences for criticizing the government. Cartoonist Ghilas Ainoush received a 10-year sentence in absentia for insulting the president. Journalist Belkacem Hawam and editor-in-chief Abdel Hamid Othmani were sentenced to a year in prison for publishing false news. Journalist Mohamed Moulog was sentenced to two years for conducting an interview with a dissident. These cases reflect the government's ongoing suppression of press freedom and intolerance of dissent in Algeria.
Saad Bouakba, a 77-year-old Algerian journalist, faced a similar fate to his fellow journalists when he was detained for two days starting February 4, 2023, for criticizing local government initiatives on Facebook. Bouakba was provisionally released, but the Algiers court imposed judicial supervision and a travel ban on him and required him to appear in court every two weeks under the Prevention of Discrimination and Hate Speech Act. Bouakba stated that the criticism he received was due to a "misunderstanding" and that he had no malicious or offensive intentions. This event further highlights the ongoing suppression of press freedom and freedom of expression in Algeria.
According to Women Journalists Without Chains, the incarceration of journalists, legal action against them, and the shuttering of independent media outlets in Algeria are indicative of the government's intention to stifle free press and manipulate the media landscape to advance their political agenda.
Issued by:
Women Journalists Without Chains
June 21, 2023