Israeli Bombing Claims Journalist's Life and Injures Others in Lebanon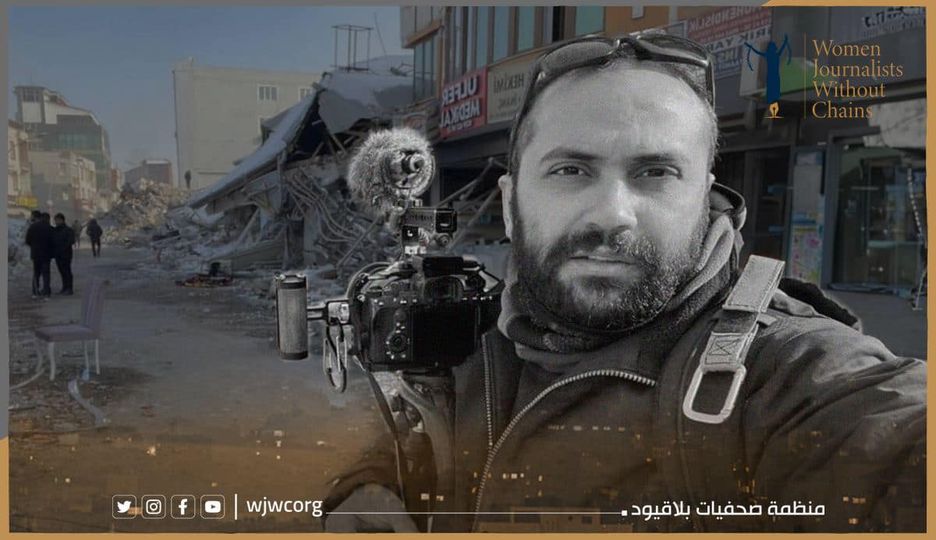 On Friday, October 13, journalist Issam Abdullah, a Reuters photographer, tragically lost his life while six colleagues from prominent news agencies, including Reuters and Al Jazeera, sustained injuries, as Israel carried out a bombing in the town of " Aalma ech Chaab" situated on the Lebanese-Israeli border.
Women Journalists Without Chains strongly condemns the killing of Issam Abdullah and the injuries sustained by his fellow journalists, emphasizing that this incident underscores Israel's ongoing pattern of committing war crimes against media personnel and stressing that such crimes against journalists should not be subject to any statute of limitations.
Issam Abdullah's untimely death marks the ninth journalist who has lost their life while fearlessly reporting crucial facts and events to the world, following the tragic deaths of eight male and female journalists from the Gaza Strip. This distressing trend coincides with an alarming increase in reports of violations and threats faced by journalists, both men and women, from Israeli forces.
In perilous circumstances that pose a threat to their lives, Women Journalists Without Chains stands in support of both male and female journalists, recognizing the indispensable nature of their work, upon which the world relies, in providing an authentic narrative of events.
Women Journalists Without Chains passionately calls on the international community to end Israel's violations against journalists, emphasizing the need for accountability and standing firmly in solidarity with these courageous individuals who navigate perilous circumstances, urging them to prioritize safety by wearing protective gear that signifies their vital role.
Women Journalists Without Chains
October 14, 2023