Judges, lawyers assert the need to recover the stolen funds and restore the homeland of the kidnapped Hodeidah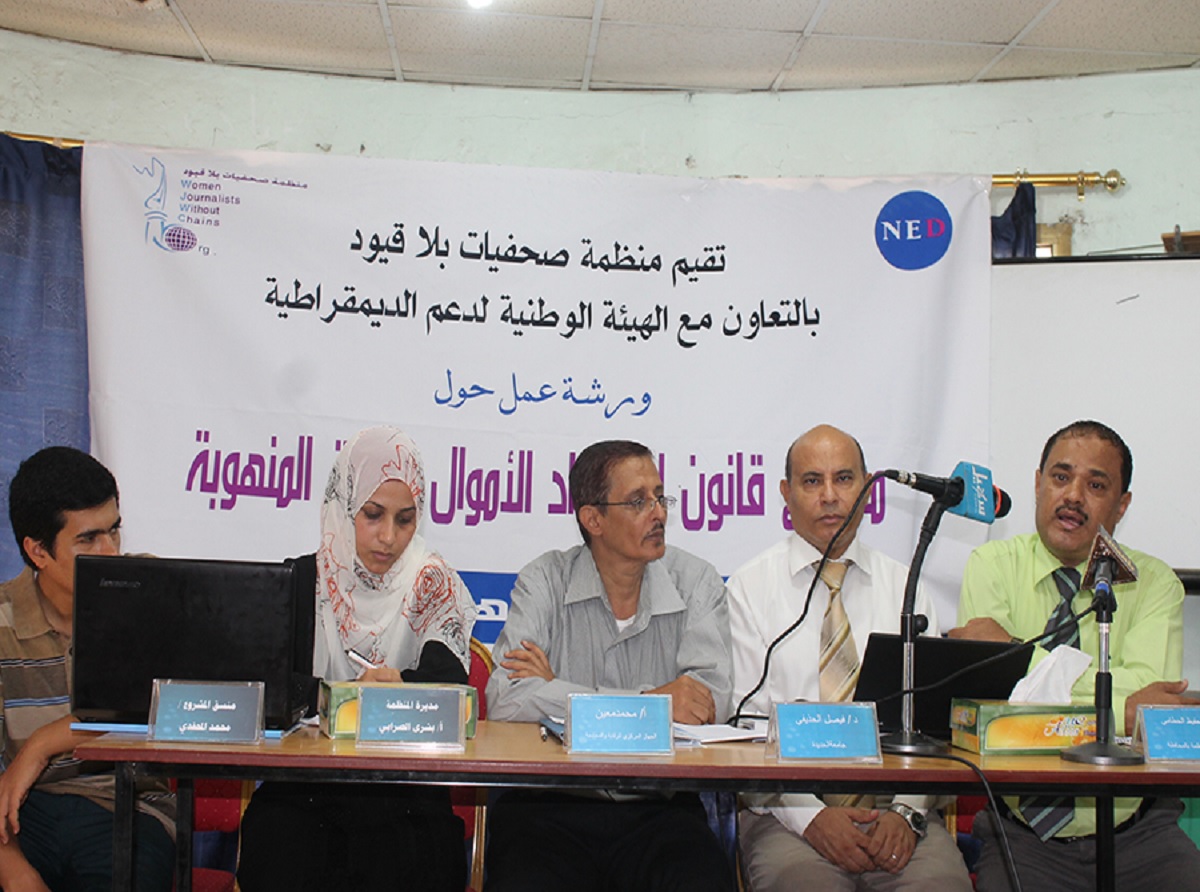 A number of judges, lawyers, jurists, journalists active Hadramout province, discussed a draft "recover funds looted law" in Yemen, in a workshop organized by the "Women Journalists Without Chains" on Sunday, in collaboration with the National Commission to support democracy.
Dr. tired Paziad member of the National Dialogue Conference and the legal expert said he could not be separated from what is going on from the events on the ground and the issue of looted money, referring to the recent deployment of the son of the deposed claims to lift the immunity of his father and not prosecuted.
Paziad said that the draft law aims to track public money diverted at home and abroad, detection and recovery, and take the necessary measures to implement the provisions of anti-corruption laws and the agreement relating to the recovery of the money measures.
A member of the comprehensive national dialogue conference on the need to compel the state to take legal action and mechanisms urgently to restore all the looted land, which was seized by military, security and civilian leaders, pointing out that the issues of money and land looted no statute of limitations.
For his part, Abdul Rahman Bahermz Organization coordinator in Hadramout province that there is a link between the recovery of the looted money and the recovery of the country that has been plundered in the biggest theft in history, and pointed Bahermz in his speech that the revolution of February 11, 2011 has against the succession and against corruption, which the poorest Yemenis and make them unable to Decent life.